Wandering down the aisle of an impressive indoor barn greeted by the endless bleats of baby kids and learning about the sex drive of male bucks was not a place or a situation I thought I would encounter a few months ago. 
Coming from a place between a town and a city (by New Zealand standards) on the East Coast of New Zealand's South Island, I have found myself sheltered from the rural life that is so ingrained in NZ culture. Until a few months ago I had no idea farm tourism, a New Zealand farm tour or, agricultural holidays even existed! Rural New Zealanders would have called my lack of farming knowledge disgraceful. I can still hear their claims "are you even a kiwi" ringing in my head. 
If it wasn't for the minds and actions of NZ local tour companies such as Mates Travel I may have never had the opportunity to step foot on a farm and try my first taste of "creamy yet delicious" goat milk. (Goat milk latte, anyone?). That, if you ask Uncle Jack from down yonder, is almost a crime. 
Why choose an authentic New Zealand tour?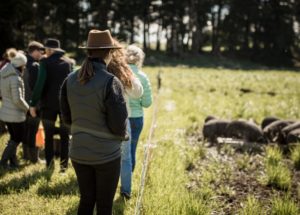 With a world so full of fake news, glossy Instagram stories and narratives about how we should live our lives, it is rejuvenating to see an opportunity that offers a chance for people like you and me, to experience a world that is not over-commercialised, to get our hands dirty and to take part in an activity that feeds the soul. 
To experience life as a 'real' kiwi a visit to rural NZ should be on everyone's bucket list. An authentic experience is partaking in something that genuine, true, unique and real. The good news is we are living in times when people crave off the beaten path experiences. New Zealand is a great place to do this.
As one of my popular words seem to be this year "no fluff", I can assure you a "no fluff" New Zealand experience is a farm trip with Mates Travel.
Let me share with you reasons to consider adding a farm visit to your New Zealand North Island travel itinerary and why a farm tour is the kiwi experience not to miss. Plus, why you should choose Mates Travel as your local tour guide.
What happens on a New Zealand farm tour?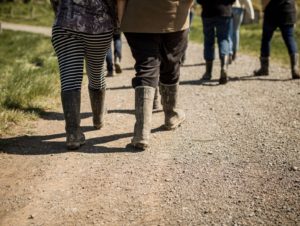 Farming is one of New Zealand's most important industries followed by tourism. It makes sense to combine the two industries creating one of the best things to do in New Zealand. And giving visitors like yourself a true representation of NZ life.
There is an array of farming practices in New Zealand, enough to send your head spinning (even for a local). I mean, what is arable farming?! (A type of salad?). Just driving through rural NZ it's easy to see farming is a huge industry.
There is an almost endless number of activities you could do on a farm tour such as feeding local eel, being part of a dairy farm in action, collecting chicken eggs or, petting baby goats. Luckily, the latter is one of the most entertaining activities and covered in the Mates Travel farm tour experience. 
But it doesn't stop there. A farm tour is about experience and education. It is about learning first hand what goes on in the rural setting, and discovering where your food comes from. The best part is learning about practices that are challenging the norm such as sustainable, regenerative and eco-farming. 
The Mates travel farm experience in the East Coast of the North Island's Hawkes Bay has been thoughtfully selected to give you the most fun, educational and hands-on experience possible. 
Why Mates Travel?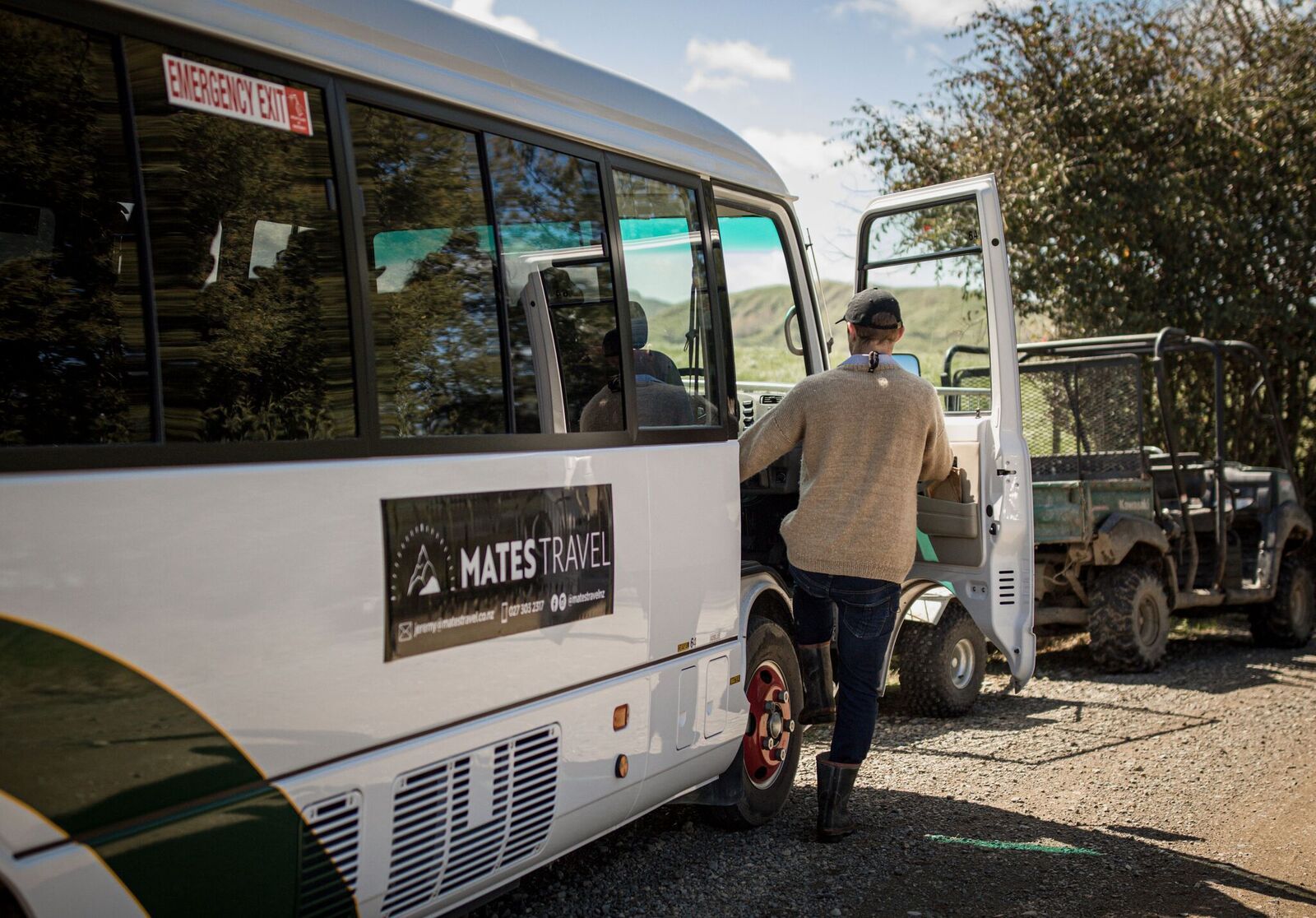 Mates Travel was founded by Jeremy Lawson who is a genuine kiwi bloke. He knows rural NZ like the back of his hand and is one of the best rural tour guides you could ask for- Knowing rural NZ from the ground up. He has spent half his life in the rural setting and has created a tour to show you the best local farms on offer in Hawkes Bay region (described below).
Mates Travel is all about authentic, fun, educational and "no-fluff" New Zealand local tours that show you what Kiwi life is like. The experiences and activities on offer will enable you to create memories that last a lifetime.
To learn more about Mates Travel pop on over to the Why Mates Travel section of the website, here.
Where is Hawkes Bay?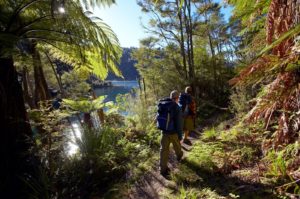 Hawkes Bay is a region on the East Coast of the North Island and one of the top places to visit in New Zealand for its beautiful beaches, wineries and architecture. The most known city in the region is Napier- The art deco capital, one of the best North Island attractions. Napier was rebuilt in this style after the 1931 earthquake that measured 7.8 on the Richter scale. The style at the time was art-deco and still to this day it remains.
Some of the iconic kiwi adventure spots on offer in Hawkes Bay include;
Lake Waikaremoana (one of the best places to see in New Zealand and the location of one of the Great Walks as seen above). 
Te Mata Peak (a short mountain walk to see panoramic views of Hawkes Bay)
Cape Kidnappers (which gets its name from a local Maori who tried to abduct one of Captain Cook's crew members on the HMS Endeavour)
That is naming just a few of the attractions! Learn more about Hawkes Bay on their tourism website Hello Hawkes Bay, here. 
The Mates Travel farm tour itinerary:
Hopefully, by now you are thinking about taking part in an authentic New Zealand experience and considering adding a farm tour to your itinerary of things to do in the North Island of New Zealand. Although farming life may not be something you are particularly interested in I, hand on heart, believe you will be glad you tried the tour, even if it's to say you hate the taste of goats milk! 
Your investment to the tour is $190 which includes return transport from Napier, Hastings or Havelock North, a tour of a fun, environmentally aware goat farm, a stroll through the incredible Mangara family farm to enjoy the landscape filled with lakes, wetlands, pasture, animals and exotic trees. Followed by a healthy, nutritious and delectable lunch in a tranquil setting. But that's not all!
You will get to enjoy a traditional kiwi dog and sheep shearing demonstration where you get the chance to enjoy the feel of fresh Lanolin and finish the day off with a unique local New Zealand pub experience. 
All the above for $190! The money spent on this tour is not wasted. It is an investment in memories. Memories of the New Zealand agriculture industry that you can take with you forever and for a lifetime. 
Let's delve into the farm tour itinerary to give you a better understanding of what your investment goes towards.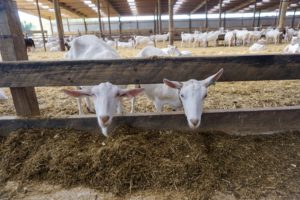 Activity 1: Visit the Tukituki Dairy Goats
The first stop on the Mates Travel farm tour is a visit to the beloved goat farm I've mentioned throughout this post. The tour starts off with an educational talk from the local farm owners who explain the ins and outs of the goat industry and why their bucks (male goats) look almost anorexic each mating season (thoughts anyone?). 
The tour then moves on through the barn to meet the various goats where you may experience how much the kids (baby goats) like the taste of your skin! Lastly, if you dare, try some fresh goat milk for yourself.
If you're keen to learn about responsible farming and environmental sustainability then you will really enjoy this stop. The farm owners at Tukituki dairy are very environmentally conscious and use every resource with as little waste as possible.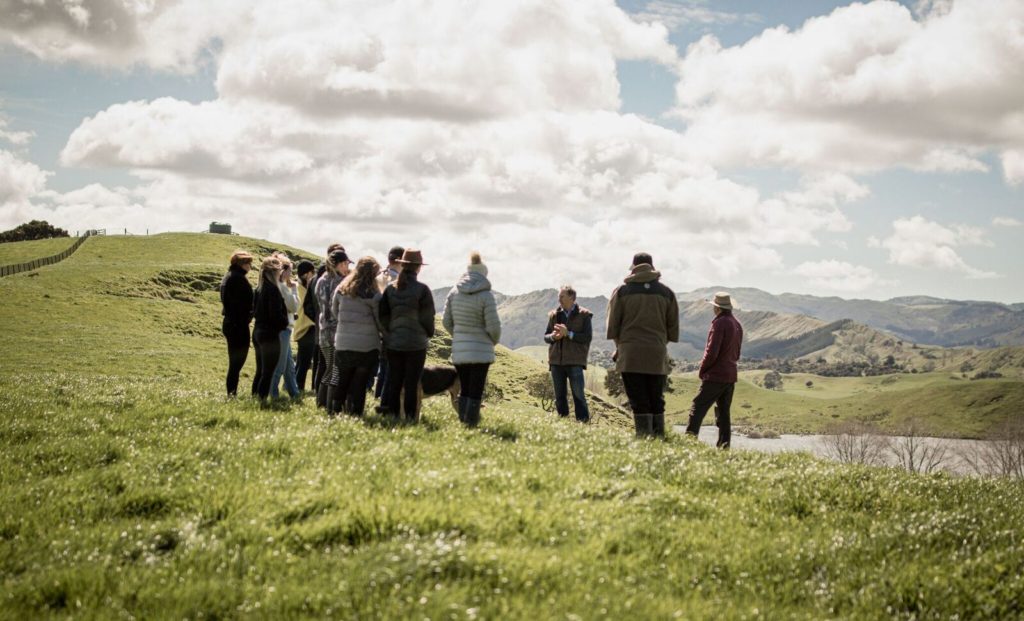 Activity 2: Stop off and explore Mangarara (The Family Farm)
Mangarara farm also known as 'The Family Farm" is situated in a beautiful 610-hectare rolling hill landscape in Elsthorpe, Hawke's Bay- A North Island must-see destination in a setting that captures the beauty and essence of "The Bay" (as locals call it!).
Taking a stroll through the incredible landscape with a range of lakes, wetlands, pasture, animals and exotic trees is an experience in and of itself. Along the journey, enjoy a talk about the farm's focus on ecosystem restoration, including a focus on soil health, carbon sequestration and planting native and food-producing trees. And, of course, meet the various animals!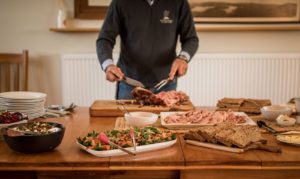 Activity 3: Lunch at the Eco Lodge
Foodies get excited, a delectable, tasty healthy and nutrient-rich feast awaits!
Quite possibly, my favourite part of the tour was experiencing the feel and food at the Ecolodge. If you like gourmet salads, tender meat and wholesome bread I know this will be your favourite stop too (the feast is vegetarian-friendly). 
The Eco lodge is one of the best places to see in the North Island of New Zealand for its picturesque and tranquil settings in front of Horse Shoe Lake (sorry no horses). The setting is like something from a faraway land and a perfect location to enjoy a loaded plate full of nature's finest food.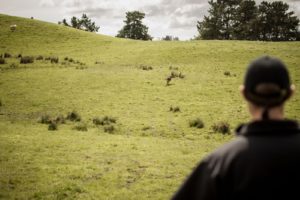 Activity 4: Experience a kiwi dog demonstration
"FWEET!" (imagine a whistling sound) "Round em up Rock". 
Rock the dog, is an asset to his handler for his obedience, hard work and abilities. The farm dog is used for an array of tasks depending on what the farmer needs from him. A common skill the farm dog has, is their bark. As well as many other skills. For example, a border collie, may be used to head and herd the sheep while a Huntaway may be used for tasks such as hunting, nudging the sheep into place or barking to get stock into the yard. 
The combined skill of a farm dog and handler is an art truly appreciated at this top on the tour.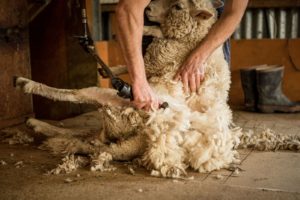 Activity 5: Watch a sheep being shorn
If you type into google "what is New Zealand famous for" the answer that will probably be sheep.
Sheep farming in New Zealand is a major industry. The number of sheep in New Zealand is ridiculous. Although, the number is decreasing yearly, currently sitting at 27.3 million. If you're good at math you'll know that's a ratio of nearly 6 sheep to every 1 person! (Pet sheep, anyone?). 
An authentic New Zealand farm tour is not complete without a visit to a traditional sheep shearing shed. At this stop you will get the chance to hold a shearing hand piece, watch a true kiwi bloke in action and experience the soothing feel of freshly shorn wool.
Until I experienced the tour a townie like myself had no idea a popular ingredient in hand creams and moisturisers is Lanolin which, is found in sheep wool! Amazing!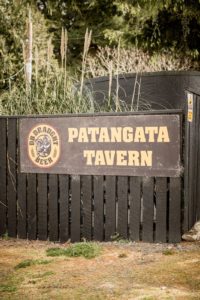 Activity 6: Enjoy a cold one at a local pub!
"She's a nice drop" 
"It's been hard yakka today" 
"I think you've had Tu Meke bro"
"She'll be right mate". 
Perhaps, you will feel like you have visited another world while enjoying a cold one at a local kiwi pub. The lingo, jargon and idioms locals use may sound like something unearthly but are common language to rural New Zealanders. 
Keep your ears open for a chance to pick up some of the local kiwi slang at this rural pub!
Keen to book one of the best "no fluff", New Zealand experiences with Mates Travel?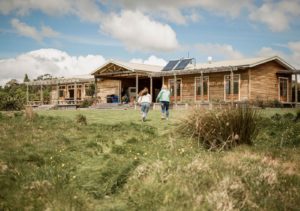 "No worries", "easy as", "I gotcha mate"- I knew you couldn't resist that goat milk latte!
Just follow the instructions below. 
Step 1: Pop on over to the Tours section of the Mates Travel website, here. 
Step 2: Click on Hawke's Bay Farm Tour
Step 3: On the right-hand side of the page fill in the required information and send an enquiry. 
Step 4: Wait for a fast and prompt reply! The team will respond pronto so you can get planning your NZ itinerary without delay. 
Related: If you are looking for another New Zealand local tour package, especially a North Island tour pop on over to the 'create your own tour' section of the website and send an enquiry with a few different New Zealand activities you would like to try. The Mates Travel team will get back to you with a possible tour!
A little advice from your not so authentic kiwi lass: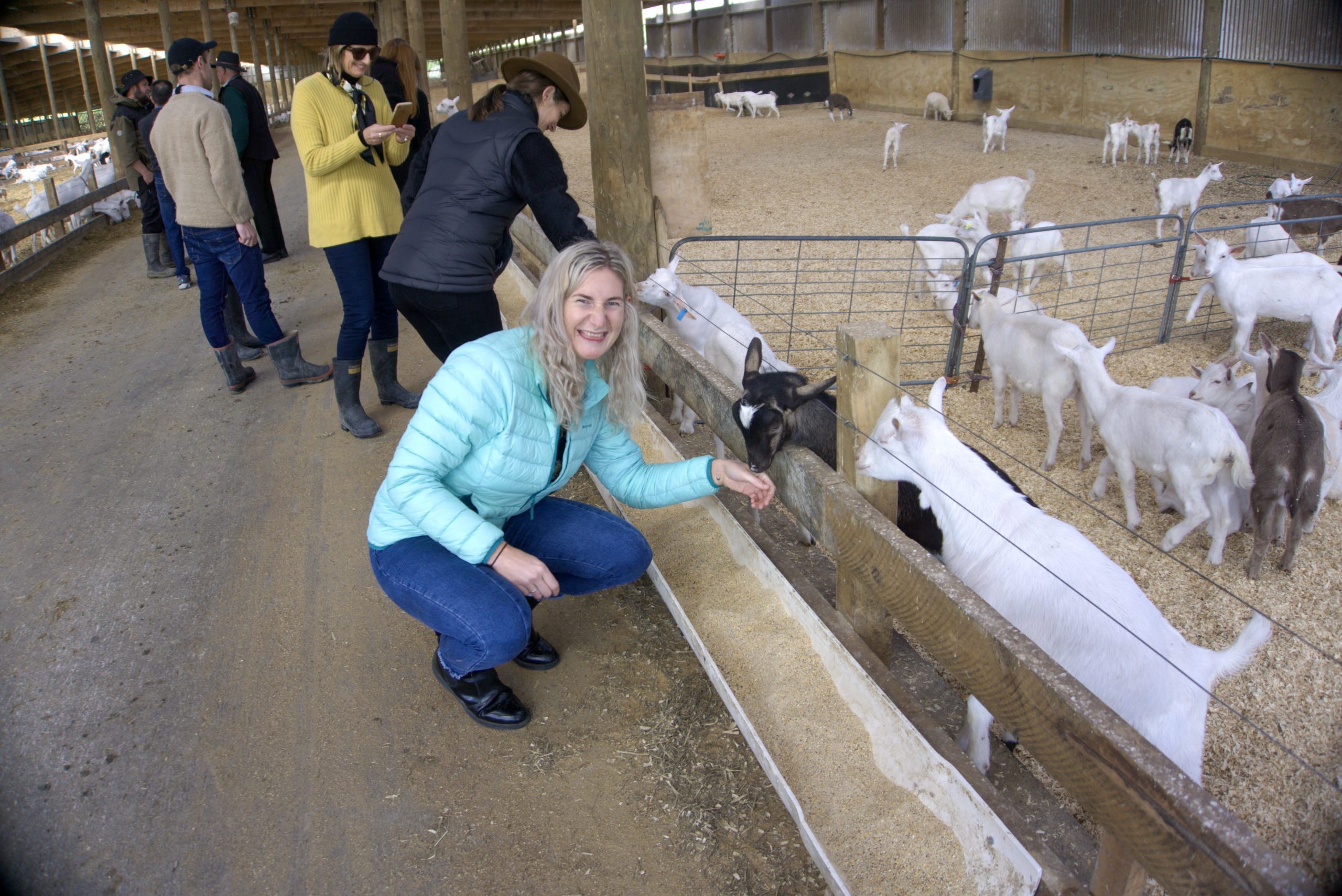 By now I hope you are considering a farm tour as part of your New Zealand itinerary.  As important as it is to enjoy yourself on the tour, it's equally important to come prepared- As I have too frequently found out in the NZ outdoors. It seems, one usually helps out the other. 
Preparedness = enjoyment. Unpreparedness= less enjoyment. (I can't say the same for a night out in town with friends). Nonetheless, below is a list of things I would recommend bringing on the farm tour to ensure you have the best possible, unique NZ experience. 
Dress in layers. The weather is changeable in NZ even from one part of a farm to the next. I would recommend wearing long pants, a t-shirt, warm top, puffer jacket and pack shorts in your bag. You can then add on/ take off what is needed. 

Wear clothes you don't mind getting dirty. 

Take a water bottle. 

Bring snacks so you don't get hangry (no one likes a hangry traveller!). But, don't worry about bringing many snacks as that nutritious and delicious lunch I mentioned earlier will be yours! 

Sun protection – Ensure you bring a sun hat and sunscreen in your day bag. It's possible to burn within 10 minutes of being exposed to the NZ sun. Even on an overcast day! 

Pack a rain jacket. You honestly never know what is around the corner in the NZ outdoors. 

Wear gumboots (wellington boots) if you have them or sturdy covered footwear for walking through fields and farming sheds.

Ensure the camera is on board. Gotta take a goat-sie! (Goat selfie? Or is it just me…). 
Lastly, I wanted to take a second to appeal to those of you who are on the fence about the farm tour experience for welfare concerns…
As a vegetarian I have been concerned about the welfare, practises and methods of the farming industry for a while. After watching shows such as Cowspiracy, What The Health and Forks over Knives I came to the conclusion that the farming industry was doing more harm than good. 
I am proud to say I was proven wrong on the Mates Travel East Coast farm tour as the animals are well-fed, cared for and truly content. I was surprised to learn the goats choose to be in the barn over being outside. And, when I really think about it, why wouldn't they? We like a roof over our head, dry and comfortable surroundings so, I understand why they do too!
It was remarkable to see farmers out there trying to reduce waste, develop eco-friendly practises and to do what's right for animals and the environment. I can now confidently say a farm tour is one of my favourite New Zealand North Island tourist attractions (behind the Tongariro Alpine Crossing). Yet, if like me, you have concerns, I urge you to give the tour a go so you can see for yourself how these farms are leading the way environmentally and challenging the norm. 
Thanks so much for reading and I hope you find yourself at one of the best up and coming NZ tours with Mates Travel sometime soon! 
Any questions, please pop them in the comment box below. The crew behind mates travel or myself will get back to you as soon as we can 🙂
Don't forget to pin me for later!